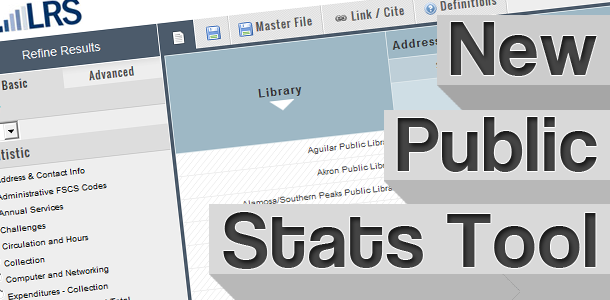 We are excited to present a brand new set of tools for interacting with data from our Public Library Annual Survey. The new tools are packed with features, including:
Quickly locate data for a single year and statistic group
Build custom data sets by specifying years, statistics, libraries, etc.
Visualize data using graphs and maps
Export data in .csv format
Did you know that Library Research Service now has over 25 years' worth of public library data available? Our new tools make finding and analyzing this data simple!