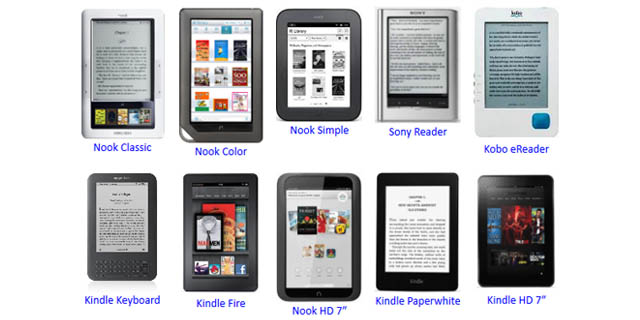 In 2011, Time Magazine featured an online article that enthusiastically proclaimed loaner iPads as one of the "best freebies" ever offered by public libraries. Today, public libraries across the country continue to loan tablet and e-reader devices, as well as other portable electronics, like laptops, GPS units, and MP3 players. At the Hooksett Public Library in New Hampshire, for example, patrons aged 18 and older need only present their library card and a valid driver's license to borrow an e-reader for two weeks. Closer to home, Jefferson County Public Library loans "JCPL 2 Go" devices, which are wireless tablets that contain eBooks and other digital information. This service was recently covered by 7 News, the ABC affiliate in Denver. And, patrons of all ages may check out laptops at the San Francisco Public Library, though they may not take them from the premises.  Here are some examples of libraries that lend portable electronics:
1. Laptops:
2. E-readers and tablets:
3. GPS units:
4. MP3 players:
Does your library loan any of these items or other types of portable electronics? Let us know by leaving a comment on our Twitter account.
Note: This post is part of our "Beyond Books" series. From time to time, we'll be sharing examples of unique lending programs, events, and outreach that libraries are offering.