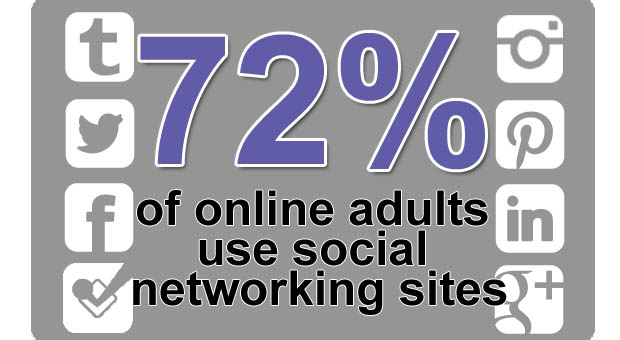 You suspected it, but here's the proof: nearly three-quarters of online adults use social media, according to a May 2013 survey by the Pew Research Center. And more and more older adults are using them, too: adoption rates have jumped to 43 percent among those 65 and older.
So what does this mean for libraries? Meet your users where they are – in this case, on social networking sites. Preliminary data from an LRS study of public library websites and social media use suggest that libraries are getting there: almost 3 in 4 public libraries from our national sample were on Facebook and 2 in 5 were on Twitter. Stay tuned to LRS.org for final results from our biennial study. In the meantime, take a look at what we found in 2008 and 2010 on our page devoted to this study: http://www.lrs.org/data-tools/public-libraries/u-s-public-libraries-and-the-use-of-web-technologies/.
Note: This post is part of our series, "The Weekly Number." In this series, we highlight statistics that help tell the story of the 21st century library.