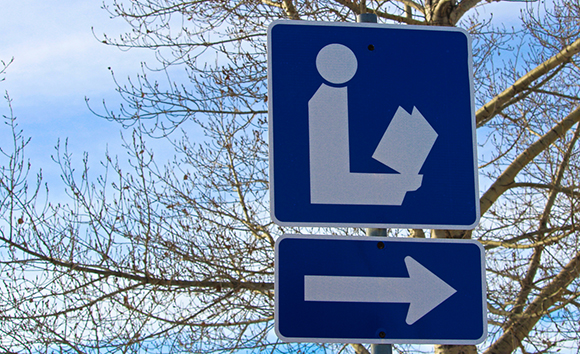 The American Libraries Association (ALA) recently published a report exploring the ways that rural public libraries meet the needs of their communities, especially by providing digital literacy training and free access to the internet. This report used data collected by the Public Libraries Survey and the Digital Inclusion Survey.
Rural libraries tend to fall into a role of internet provider for rural communities since affordable, high-capacity home broadband internet can be difficult to obtain outside of more populous areas. More than 4 in 5 (85%) rural libraries surveyed reported subscribing to internet download speeds of at least 1.5 Megabits per second (Mbps), increased from more than half (57%) that reported the same in 2010.  The median connection speed across rural libraries is 10 Mbps, which is slow by today's standards – the Federal Communications Commission recommends connection speeds of 100 Mbps for all libraries serving 50,000 people or less.
Rural libraries have kept pace with their urban and suburban counterparts in helping their patrons breach the digital divide. Nearly all libraries surveyed offer public WiFi to their patrons, allowing for use of personal devices while in the library. More than 4 in 5 (84%) rural libraries offer basic computer training, which is the same rate as urban/suburban libraries (87%).  Libraries across the board also offer training in basic office productivity software, like Microsoft Office, at a similar rate (81% for rural libraries, and 84% for all libraries). A larger gap emerged when librarians were asked about specialized training for social media tools and new technologies, which are more frequently offered at urban and suburban libraries.
For more information about the role that rural libraries play in their communities, the full report can be found here.
Note: This post is part of our series, "The LRS Number." In this series, we highlight statistics that help tell the story of the 21st-century library.