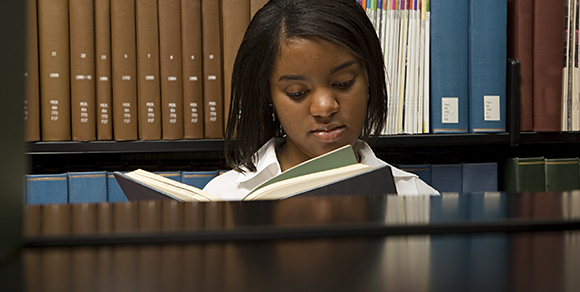 As libraries increasingly focus on digital information resources, librarians are left wondering what the interior of the library will look like in the future if most of their materials can be found online rather than on bookshelves. The Utrecht University Library (UUL) attempted to answer this question in a recent study undertaken to predict what the role of library bookshelves will be by 2025.
Librarians at UUL looked at their acquisition data to determine the changing ratio of paper and digital books and journals in the library's collection. They found that since 2014, 90% of UUL's acquisitions budget was spent on digital publications and databases. In that same time frame, 4 in 5 (80%) of all of UUL's paper publications were moved off of the open library shelves and placed in depositories. However, some students and faculty specifically request that their materials be bought in paper format – three-quarters (75%) of all the paper books purchased in 2016 were for Humanities students and faculty, and half (50%) of all publications on UUL's open shelves had a Humanities background.
UUL researchers also distributed a survey to library users to better understand how their patrons were using the open shelves to look for information. They found that while about half (51%) of faculty always or frequently use materials from UUL's open shelves, undergraduate and graduate students rarely do. In focus group sessions, faculty said that they found it easier to get an impression of the available literature on a subject by standing in front of a shelf, rather than scrolling through ebooks or databases. Conversely, students said that it was quicker to search through the library's online resources than it was to make a trip to the library.
Students did acknowledge the environmental advantage of having open shelves in the library. Both undergraduate and graduate students said that they liked having the bookshelves around while they studied because they "create an intellectually stimulating and supportive environment."
For more predictions about the future of library bookshelves, check out the full report here.