Each year the Library Research Service (LRS) collects data for the Colorado Public Library Annual Report as required by law. Part of the data collected is whether any formal challenges were made to materials in public libraries. The American Library Association defines a challenge as "an attempt to remove or restrict materials, based upon the objections of a person or group."
In 2007, 16 of the 115 public libraries in Colorado reported challenges to materials and the Internet on their annual survey. There were 78 separate challenges to books, audio books, library events, Internet sites, periodicals, videos, and displays.
While the number of challenges in 2007 is higher than the previous year, it is not as high as the number of reported challenges in 2004 and 2005, which numbered 86 and 84, respectively. Over the past 10 years Colorado's public libraries have averaged 70 challenges to materials annually (see Chart 1).
The LRS sent a follow-up survey to the libraries that reported challenges last year and all but 1 library responded with more detailed information. Libraries were asked the title, author, format of the challenged item, the reason given for the challenge, the action taken by the library, and the date of the publication or, in the case of an Internet-related challenge, the date the challenge was initiated. LRS shared this information with the American Library Association to contribute to a comprehensive picture of library challenges nationwide.
Formats Challenged
As has been the pattern over the past several years, the most challenged format in 2007 at public libraries was books, which comprised more than half (55%) of the total number of challenges. Videos made up over one-fifth of the challenges (22%). Only 6 percent of the challenged items were library activities or periodicals. Other materials comprised less than 6 percent of all challenges (see Chart 2).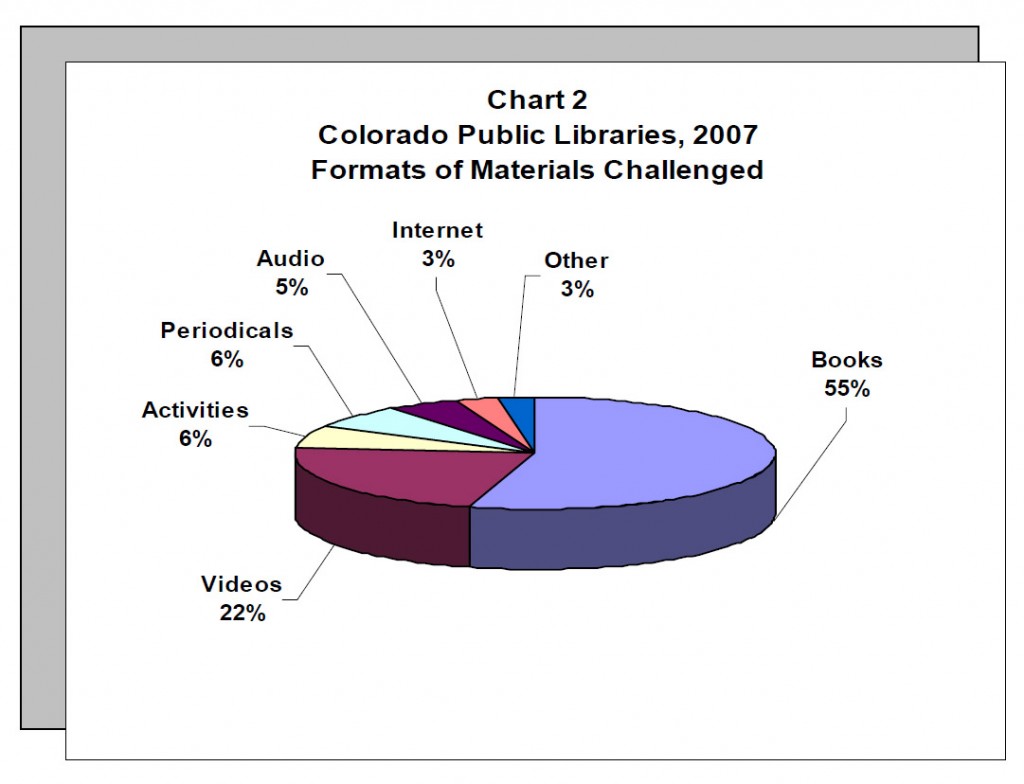 Only 2 titles were challenged more than once—the book King & King by Linda de Haan and the film Brokeback Mountain. Each received 2 challenges. In 2007 there were only 2 reported challenges to Internet content or access policies, both at the same library. This differs greatly from 2006, when there were 16 computer challenges reported. Denver Public Library (DPL) was one library that saw a drop in Internet challenges, going from 6 such challenges in 2006 to none in 2007. When asked about this disparity, Jo Sarling, Director of Collections and Technology Services at DPL, responded that her library took a proactive approach to such challenges. "We began to study ways that we could respond to those challenges," she said. "I think that the people who were initiating complaints last year are aware that we're working on solutions."
Actions Taken
The majority of the challenges (77%), resulted in no change being made in the location or availability of the item (see Chart 3). Thirteen items (17%) were moved to another part of the library or to another branch. Two of the challenges were dropped (3%) and 2 items were removed from circulation (3%). One challenge that involved an Internet access issue resulted in modification of the Internet filter.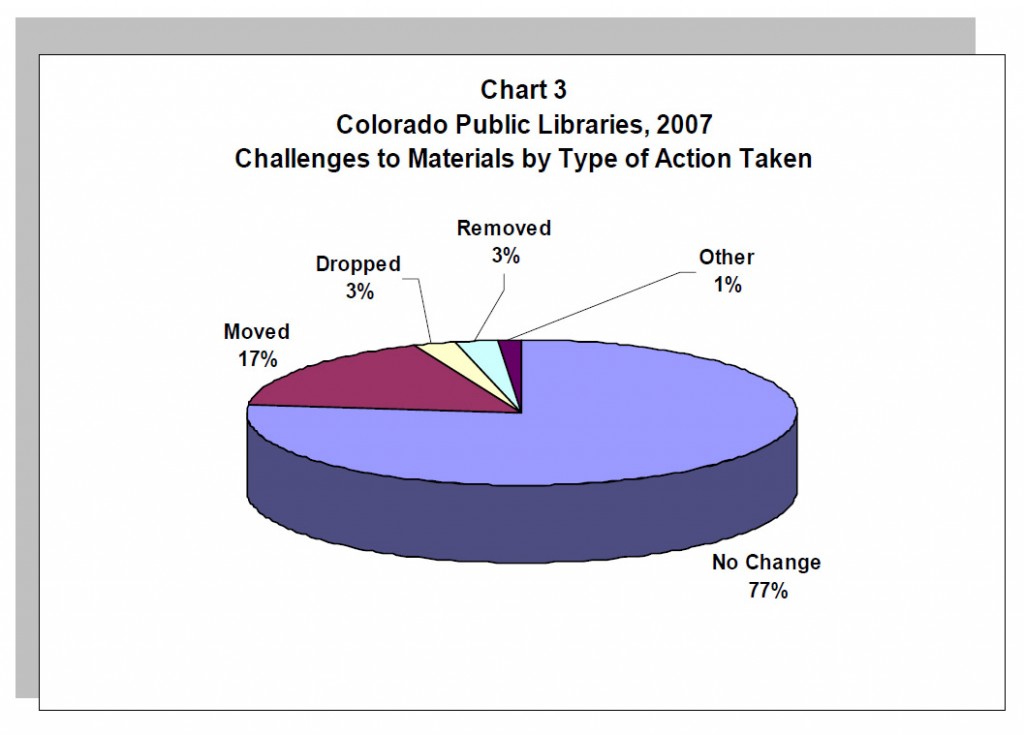 Audience/Age Group
The follow-up survey asked respondents to select 1 or more audience/age groups for the material being challenged. In 2007 libraries answered that more than half (53%) of all challenges were to adult materials (see Chart 4). A quarter of challenges (25%) were for children's materials and one-fifth of challenges were for young adult (21%) materials.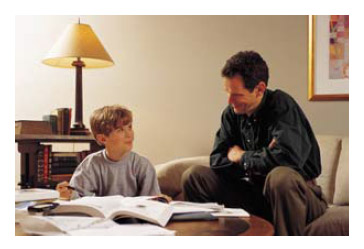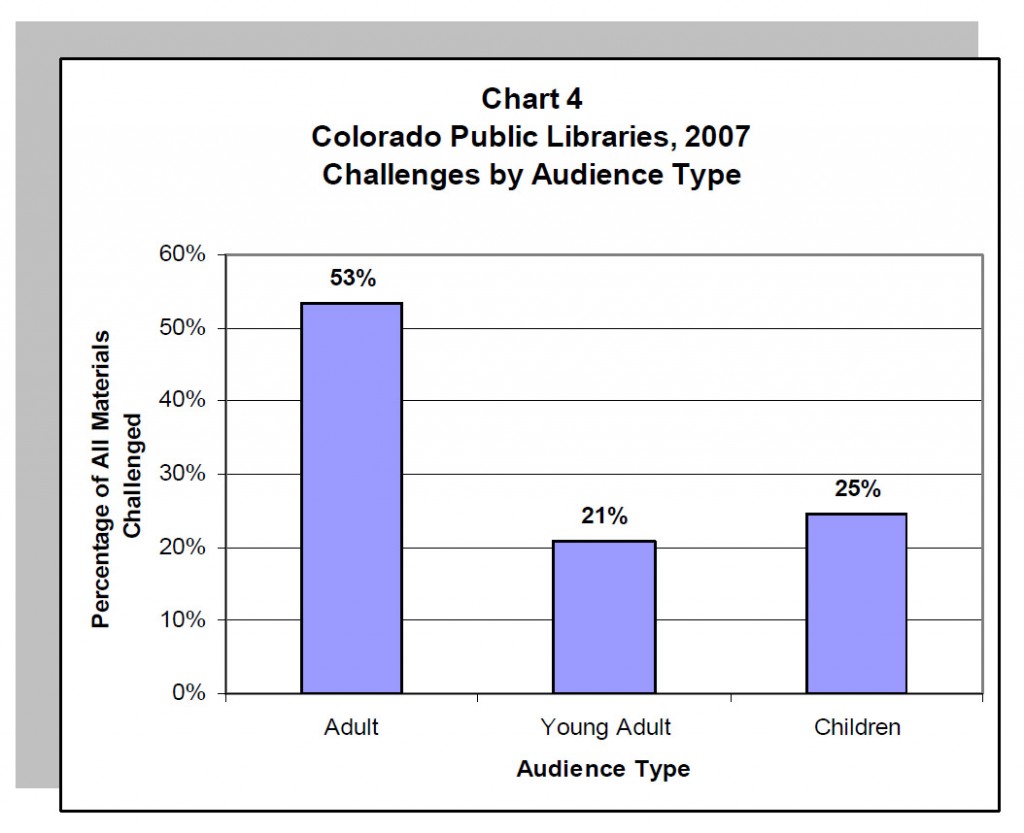 Reasons for Challenges
The most commonly cited reasons for challenges in 2007 were for items that were deemed sexually explicit, unsuited to age group, or containing violence (see Table 1). Respondents could select several reasons for each challenge.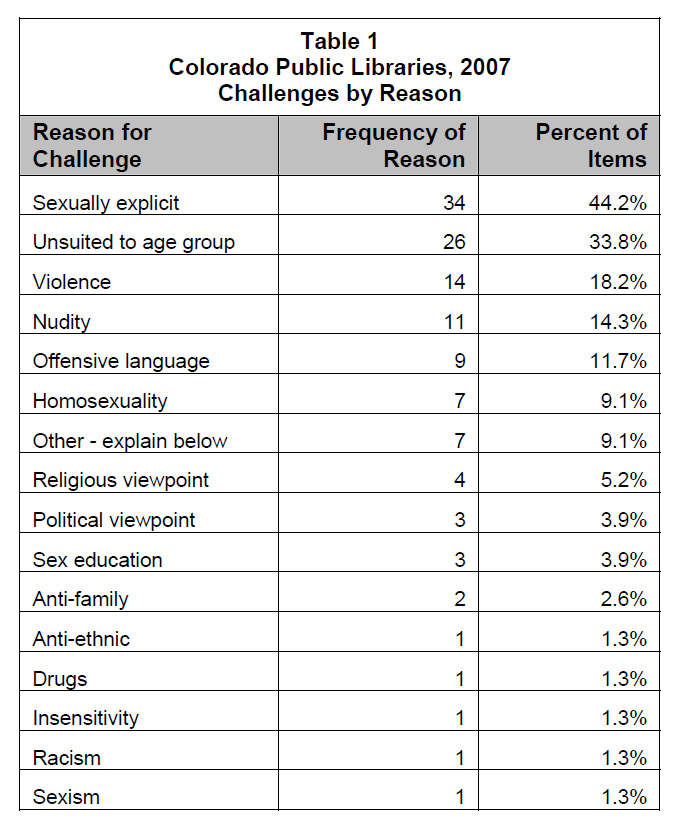 More Information About Challenges in Public Libraries