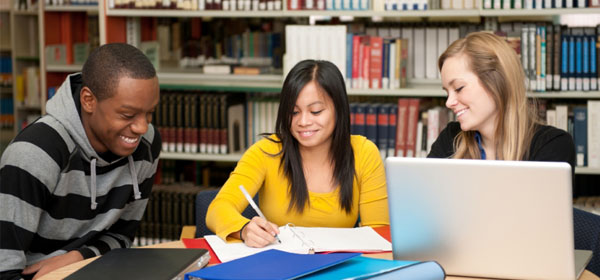 The National Center for Education Statistics (NCES) recently released its first look at the 2012 Academic Libraries Survey, which collects data on academic library collections, staff, expenditures, and information literacy services. Here are some of our favorite highlights:
252.6M e-books were held at U.S. academic libraries; 52.7 million of them were added in fiscal year 2012.
Academic libraries conducted 28.9 million individual reference services.
Academic libraries spent about $1.4 billion on electronic current serial subscriptions, or about half of the $2.8 billion total spent on information resources.
More than 3 of 4 (77%) libraries offered reference services by email or online.
More than half (55%) incorporated information literacy into student success or learning outcomes.
About a quarter (24%) used text or SMS to deliver reference services.
Librarians and other professionals made up about 40% of FTE staff at academic libraries.
The full NCES report is available here. And, check out some of our other recent academic library coverage here.
Note: This post is part of our series, "The Weekly Number." In this series, we highlight statistics that help tell the story of the 21st-century library.